Hi everyone! I can't resist writing up this little wedding blog, inspired by last week's red carpet performances – oh, and some films. Seeing the Oscar winners announced and watching TV news's analysis of all the best dresses on the night really got me thinking.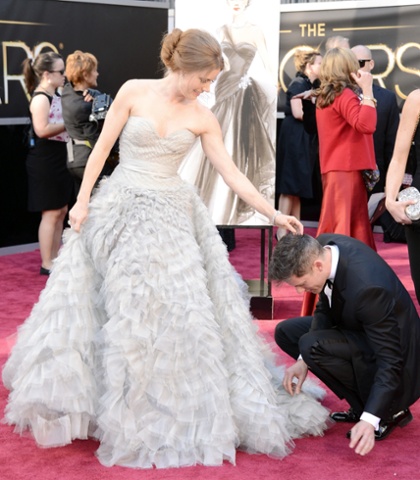 Hollywood glamour is a great inspiration for wedding themes. But let the Oscars inspire your big day too much, and you could have a disaster on your hands! Here's why.
Have we all lost the plot?
Watching ITV Daybreak (shoot me now) last week, I began to wonder if there was an alternative Oscars, something I hadn't heard of. I was vaguely puzzled to see a parade of dresses, paparazzi-style flashbulbs and glowing teeth. All very pretty – but aren't the Oscars supposed to be about films?
Suddenly expensive dresses seemed to take centre stage, and the real stars – the directors, producers and immensely talented actors – were nowhere to be seen. Sadly, I've seen the same phenomenon in wedding magazines and across the wedding industry. See more...